For a Diplomat's Child, Global Upbringing Can Mean Lost Identity
The lessons I learned can help those who feel adrift, even if they have lived in the same country or the same community all their lives.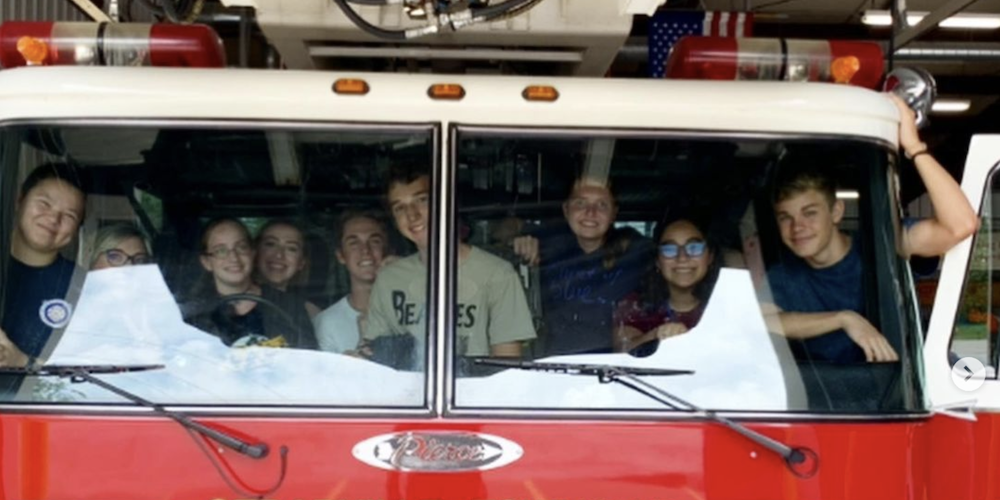 By the time I was 18, I had lived in six countries, attended seven international schools and moved 12 times. I'm the daughter of a U.S. Foreign Service officer. My childhood made me acutely aware of borders and boundaries, and how diplomats and their families cultivate identities and develop their own culture while absorbing others. The lessons I learned from that global upbringing can help not only others with a similar experience, but also those who feel adrift, even if they have lived in the same country or the same community all their lives.
Answering the question "Who are you?" is often daunting, especially for those of us who drew up abroad. Responding to "Where are you from?" can be even trickier. Identity is nuanced, complex and multifaceted. I often describe myself with multiethnic, multicultural, multi-country and multi-hyphenated identifiers, such as European-American, global nomad and cosmopolitan.
Every time my family moved to a new country, I experienced a loss of identity. Part of my identity shifted when we returned to the United States from South Africa. I was 7 years old. I had to change some of my vocabulary and relearn the spelling of certain words. Sometimes the loss of stability and predictability created an identity crisis. I felt I had lost the gift of being known and appreciated. I had to introduce myself constantly to new communities and contexts. The silver lining was that sometimes I enjoyed creating a new persona in a new school. No one knew if I had been smart, popular, a loner or the class clown in my previous school, so I could reinvent who I was.
As I moved from country to country, I learned that I hadn't lost or forgotten all my former ways of being and belonging when I entered a new culture. I often found my favorite food and clothing brand. I made friends with people who observed traditions I had learned about in previous places. My personal identity was celebrated in shared identity, regardless of geographical location. If I had defined myself as being and feeling different from others in each place, I would have lived in a prolonged state of restlessness and grief. Growing up abroad shapes how one moves in and between cultures, social circles and worldviews.
Transitions were never easy for me. I dreaded the loss of my friends, my favorite comfort foods and our house months before an upcoming move. Picking fights with friends in the spring became a self-protective mechanism to make leaving them behind easier when summer came around. I leaned into the liminality of the process. I had to be adaptable as I observed new cultural norms and rhythms. One of the smoothest transitions I had was at age 14, when my school community in Germany held a farewell ceremony for students moving to other countries, and my new school in Japan embraced me immediately.
Transitions also taught me how to respond to changes in status and labels. In the United States, I was no longer a foreigner, and I was expected to act like the rest of my community, even though I was trying to figure out what those actions meant, and when it was appropriate or inappropriate to say or do something. Once before a baseball game, it didn't even dawn on me to ask what team colors I should wear. I stuck out on the bleachers like a multicolored clown amid a sea of unified team colors. I had a straw sunhat on, while everyone else wore the team's ball cap. I looked like I was supposed to be at a farmer's market.
When I learned to understand and acknowledge different ways of being and doing, I adapted my behavior to different cultural contexts. In some countries, offering house guests a pair of slippers after they have taken off their shoes can be awkward, because some people don't like wearing slippers previously worn by others. But that same practice is standard — and a sign of respect — in Japan and South Korea. So when we lived there, we had a basket of guest slippers in our entryway.
I sometimes easily move between dominant and nondominant cultures, and amplify minority or marginalized perspectives. When I lived in Israel as a teenager, I mediated an interfaith dialogue that centered around listening to and learning about participants' perspectives and religious practices. We discovered that no one is born with culture; rather, it's learned, developed, molded and embodied by and in systems. No one, not even the most traveled and cosmopolitan person, can know every nuance about another culture. Learning about it is a lifelong journey.
Children of Foreign Service officers often learn these skills and how to adapt early in life. But our childhood identity is not our only or complete identity. Our external identity markers don't define our belonging, and our cultural expressions are both visible and invisible aspects of who we are.
I still wrestle with who I am, where and to whom I belong, and what cultural contexts I want to celebrate and continue to incorporate into my life. I go to specialty food stores to find imported foods I grew up with. I put up decorations for certain holidays, such as Hanukkah or Chinese New Year, even if my family didn't celebrate them when I was growing up. For Easter, I love decorating my home with the hand-painted eggs I got at outdoor European Easter markets.
Sometimes, in different communities, I feel pulled and pushed, denied and invited, spread thin and isolated. I feel like I'm a walking contradiction with all of my paradoxical belongings and expressions of identity in and through those communities. In different spaces and circumstances, I'm brave or quiet, a believer or a doubter. We can be global and local at the same time. Perhaps that is the most important lesson the Foreign Service taught me.
ABOUT THE AUTHOR
Megan Norton is a consultant specializing in third-culture youth and writer at adultthirdculturekid.com. She calls 10 countries her "heart homes" and currently lives in the United States.