Why Exchange Programs Can 'Make Dreams Come True'
The majority of participants are promising young leaders — ordinary people who go on to make a difference in their communities.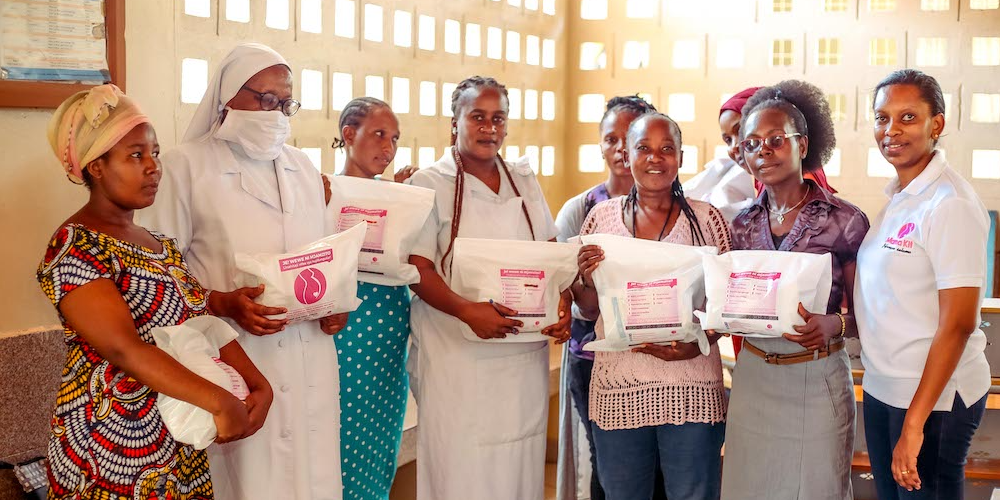 Maternal mortality in Tanzania accounts for almost one in five deaths in women aged 15-49, with hemorrhages and infections among the main causes. Painfully aware of these statistics from the World Health Organization, Tanzanian Lucy Chuwa decided to do something about it by starting a small business. She called her product Mama Kits.
"When I became a mother and had the joy of holding my babies, I went back to where I came from and looked for an affordable solution to save this society," Chuwa said earlier this year. "That's when we came up with the idea for this product." Mama Kits are small packs containing basic clinical items critical to preventing infection during childbirth, such as gloves, cotton rolls, a clean sheet and a sterilized blade. In Tanzania, these simple things can be hard to find.
U.S. professional exchange programs count many current and former heads of state and government around the world as their most prominent alumni. The majority of the participants in these programs, however, are promising young leaders like Chuwa — ordinary people who go on to make a difference in their communities. Chuwa is a 2019 graduate of the Academy for Women Entrepreneurs, a program of the State Department's Bureau of Educational and Cultural Affairs.
When many people hear the word "diplomacy," they tend to think about foreign policy, national security, high-stakes negotiations and alternatives to military intervention discussed at the highest levels of government. Few think of public diplomacy or people-to-people diplomacy, which brings people together around issues of mutual concern and shared values. Alumni of the State Department's exchange programs can be found in many walks of life in almost every country. They shape their countries' future and often explain the United States to their own people. So it benefits the United States to invest in them.
"The plane I took to Roslyn, South Dakota, to start my one-year exchange program was the first one I had ever taken," said Lilit Ghazlaryan, a 2017 participant from Armenia. "It wouldn't be enough to mention how the experience changed me or, rather, brought me closer to myself. It turned into a journey of constant self-discovery through learning about another world and culture. It was important to understand that doing things differently doesn't necessarily mean doing them right or wrong. It was about observing, questioning, learning, sharing and celebrating new ways of 'doing' life.
"I learned to appreciate diversity and differences, to cherish the experience of learning from one another, to share the ways in which we view the world. Seeing a different system of learning, celebrating holidays, relating to one another, cooking — it all gave me new lenses to look at the world, cultures and more. I believe it was the most impactful part of my exchange experience to gain this new way of looking at the world."
This is especially important for countries embroiled in conflict, where worldviews become narrower and leaders' rhetoric can be loud and polarizing. When young people know only conflict and not what it was like before it broke out, and when it's sometimes difficult to tell friend from foe, one feels increasingly isolated and alone, and hope frays like an overused rope. "Youth and children alike need to see the world, different traditions and cultures, as it makes it easier for them to accept that even in conflict there are real people with real feelings involved, and this allows the creation of an environment of empathy within the program," said Latafat Aliyeva, an Azerbaijani 1994-1995 alum. "This is especially the case when participants are from opposite sides of a conflict."
Foreign exchange programs such as the Fulbright Visiting Scholars Program, the Future Leaders Exchange Program (FLEX), the Hubert H. Humphrey Fellowship Program and the International Visitors Leadership Program (IVLP) have long been one of the most effective tools the U.S. government has to engage with people around the world. The power of those experiences is in their ability to change lives.
Having just completed a Foreign Service assignment as counselor for public diplomacy at the U.S. Embassy in Armenia, I interacted with exchange program alumni from all three South Caucasus countries and heard from them about their experiences. Arus Hakobyan, an Armenian 2014-2016 alum, credited his exchange program for his "personal and professional transformation from a local journalist to an international multimedia reporter." Studying with people from "different nationalities made me think globally and gave me a wide perception of life," he said. "In the South Caucasian region especially, participating in an academic exchange program has had a groundbreaking impact on me, because it has enabled me to communicate more objectively and effectively with the younger generation from countries in conflict."
For Tora Sadigova, an Azerbaijani 1994-1995 program alumna, her exchange experience took place at "a time when [our] borders had just opened, when we had not yet seen another world, and therefore the program opened our eyes to many things. The information about the outside world had been distorted. This program gave us the opportunity to understand that somewhere very far away, there were people like us, with the same desires, with the same problems and the same dreams as ours."
"Today's world is filled with hatred and malice because of borders and wars," Hakobyan said. "Every chance of breaking down borders — even mentally — and feeling a sense of freedom is a turning point, especially for people who don't have the opportunity to do it on their own. Every exchange program is an open window to make our dreams come true."
ABOUT THE AUTHOR
Lia Miller, a U.S. Foreign Service officer, has served in Oman, Nicaragua, Tunisia, Bolivia and Armenia.