featured programs
Most courses are intensive five-day programs. Enrollment is by invitation. Please
contact us
for details.
Washington embassy seminar
Everything a foreign diplomat needs to know to be successful in the United States — from understanding and navigating Washington to engaging policy-makers and the public to tackling the challenges of embassy work.
Multilateral diplomacy seminar
Staff and country representatives at U.S.­-based multilateral organizations learn how to operate effectively in their respective institutions, and how to apply the skills of multilateral diplomacy to achieve specific goals.
Deputy chief of mission seminar
Managing a diplomatic mission while serving the ambassador — ensuring a conducive work environment, high morale, effective performance, internal controls and resource­-management, feedback and evaluations.
global ambassadorial seminar
Serving with distinction as both the face of a nation and the leader of an effective embassy — big-­picture strategies and goal­-specific tactics, behind­-the­-scenes and public roles, innovation and entrepreneurship in diplomacy.
About the academy
The best diplomats arrive at their new posts well-prepared for the job.
The Washington International Diplomatic Academy is an independent educational institution dedicated to strengthening global diplomacy by providing the highest-quality training, executive education and professional development to diplomats from around the world.

In both regularly scheduled courses and customized training programs, the academy helps institutions engaged in international diplomacy to become more effective and efficient by equipping their diplomats with much-needed skills in specific aspects of diplomatic practice with immediate, real-life application.

Our interactive curriculum of classroom training, exercises, simulations and role-playing positions participants to work comfortably and efficiently in a multicultural environment and under challenging circumstances, dealing not only with governments but with all segments of society.

In our small classes, diplomats benefit both from our superb instructors' expertise and guidance and from each other's knowledge and experience.
🌐 practical skills

🌐 intensive programs

🌐 interactive curriculum

🌐 superb instructors
Leadership & faculty advisers
Please click
here
for a full list.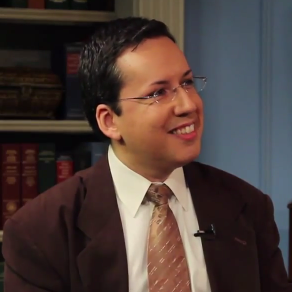 Nicholas Kralev
Executive Director
Kralev is an author and entrepreneur specializing in the practice of diplomacy. A former Financial Times and Washington Times correspondent, he has witnessed firsthand the conduct of American diplomacy while accompanying four U.S. secretaries of state on their travels around the world.
Jack Zetkulic
Managing Director
A 26-year veteran of the U.S. Foreign Service, Zetkulic has conducted and overseen training for both American and foreign diplomats. He has held more than a dozen diplomatic and other national security positions in Washington and overseas.
Richard Boucher
Faculty Adviser
Ambassador Boucher is a professor at Brown University and a retired career ambassador in the U.S. Foreign Service. He has served as chief State Department spokesman and assistant secretary for public affairs, as well as assistant secretary for South and Central Asian affairs.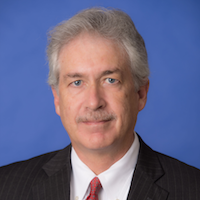 William Burns
Faculty Adviser
Ambassador Burns is the president of the Carnegie Endowment for International Peace and a former deputy secretary of state. He also served as undersecretary for political affairs, assistant secretary for Near Eastern affairs, and ambassador to Russia and Jordan.
Kathleen Stephens
Faculty Adviser
Ambassador Stephens is a professor at Stanford University and former ambassador to South Korea. She has served as acting undersecretary of state for public diplomacy, principal deputy assistant secretary for East Asian and Pacific affairs and deputy assistant secretary for European affairs.
Ryan Crocker
Faculty Adviser
Ambassador Crocker is a retired career ambassador in the U.S. Foreign Service, a professor at Texas A&M University, and a member of the Broadcasting Board of Governors. He served as ambassador to Iraq, Afghanistan, Pakistan, Syria, Kuwait and Lebanon.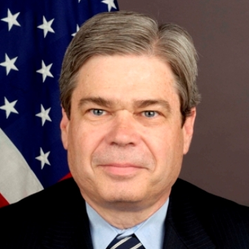 Charles Ford
Faculty Adviser
Ambassador Ford is a retired career minister in the Foreign Commercial Service, where he held the position of director-general. A former ambassador to Honduras, he has also served in Britain, Spain, Venezuela, Guatemala and Argentina.
Molly Williamson
Faculty Adviser
Williamson is a retired career minister in the U.S. Foreign Service. She has served as deputy assistant secretary at the departments of State, Defense and Commerce, and as senior adviser to the secretary of energy. A former consul-general in Jerusalem, she is currently a scholar at the Middle East Institute.