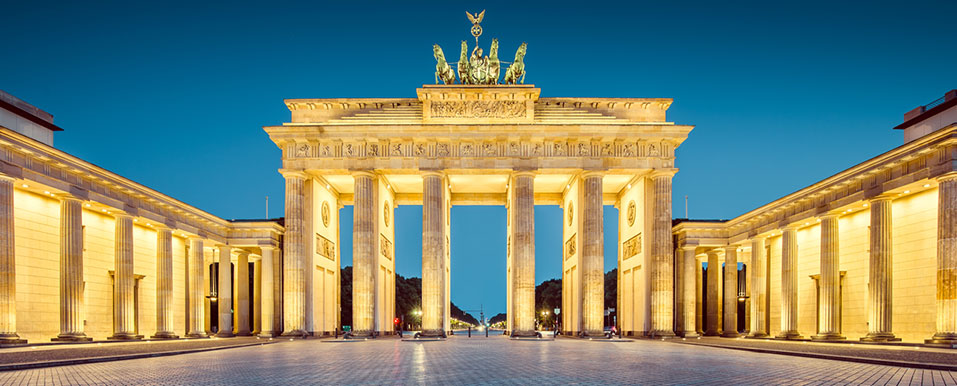 The Past and Present of U.S. Diplomacy in Europe
GERMANY and BULGARIA
April 8–19, 2019
American diplomacy made a vital difference in Europe in the aftermath of World War II, most famously through the Marshall Plan, an enormous investment that helped much of the continent rebuild from the war's ruins and solidified the deep U.S. engagement that has lasted for more than 70 years.
From the dark days of the Cold War to the eastward expansion of NATO and the European Union to today's challenges, trace some of the most important U.S. decisions and actions and learn how they have affected your life at home. Visit historic sites and immerse yourself in cultures that are geographically close to each other yet so different. Peek into what the future might hold for trans-Atlantic relations and find out how American diplomats protect your interests.
As you travel from country to country in a group of no more than 10 people, you will broaden your knowledge in lectures, briefings, field trips and social functions with American and European experts, political and business leaders, diplomats and journalists. Our schedule is fairly active, and you can expect to walk between 1 and 2 miles per day.
If you have ever wondered why the United States has maintained its broad and deep global engagement for so long, and if and how U.S. diplomacy contributes to freedom, security and prosperity at home, you have come to the right place.
---
Provisional Itinerary
Day 1
Departure from home city

Day 2
Arrival in Berlin
Historical tour of Berlin
Welcome dinner

Day 3
Lecture: Challenges to U.S. diplomacy in Europe
Panel discussion: Trump's impact on U.S. foreign policy in Europe and trans-Atlantic relations
Panel discussion: The past and present of U.S. diplomacy in Germany
Field trip: Visit to the Holocaust Memorial

Day 4
Lecture: Germany's foreign policy and leadership role in Europe
Field trip: Visit to the Bundestag and meeting with officials
Field trip: Visit to the Foreign Office and meeting with officials
Panel discussion: The international legacy of Chancellor Angela Merkel
Panel discussion: How Germany views the United States

Day 5
Lecture: Threats and challenges to the European Union
Field trip: Visit to the German History Museum
Panel discussion: The future of NATO and trans-Atlantic security
Field trip: Visit to a think tank
Panel discussion: Lessons learned from the recent migrant crisis

Day 6
Flight to Munich
Field trip: Tour of the English Garden
Lecture: The changing landscape of German politics
Field trip: Visit to the Bavarian National Museum

Day 7
Panel discussion: Trade tensions between the U.S. and Europe
Lecture: Germany's environmental policies
Field trip: Visit to a media organization

Day 8
Flight to Sofia
Panel discussion: Bulgaria and Eastern Europe since the end of the Cold War
Field trip: Historical tour of central Sofia

Day 9
Lecture: The rise of nationalism and populism in Europe
Field trip: Visit to the Bulgarian History Museum
Panel discussion: Has the West abandoned Eastern Europe?

Day 10
Lecture: Bulgaria's experiment with democracy and the legacy of communism
Field trip: Visit to the Bulgarian Presidency and meeting with officials
Panel discussion: Why should Americans care about Bulgaria?
Field trip: Visit to a think tank
Day 11
Lecture: Russia's influence in Eastern Europe
Field trip: Visit to the Ministry of Foreign Affairs and meeting with officials
Panel discussion: Media freedom and censorship
Field trip: Visit to a media organization

Day 12
Flights home
* A more detailed schedule will be provided to those enrolled in the program. We reserve the right to amend the schedule if circumstances demand.
---
Travel Details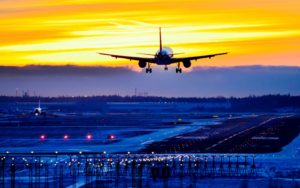 Air travel: Economy airfare between cities in Europe is included in the program cost. Trans-Atlantic airfare in not included. We can book your long-haul ticket for an additional charge or you can make your own way from your home city to Berlin and back home from Sofia.
Accommodation: The program cost covers all accommodation at high-quality hotels, usually in the city center. The total cost quoted below is for double occupancy. For single occupancy, please add USD 1,500. Free wi-fi is included. You will be responsible only for any incidentals, such as mini-bar items and room service.
Meals: Most meals are also covered, including 10 breakfasts, 9 lunches and 7 dinners. In each of the three cities, you will have a dinner opportunity to explore the local cuisine on your own. Depending on the country, we may be able to accommodate the following meal choices when requested in advance: vegetarian, gluten-free, low-salt, low-fat.
Travel documents: Your passport must be valid for at least 6 months after the last program day. American citizens do not need visas for the countries you will visit. If you have a non-U.S. passport, you may need a visa. We can provide guidance on how to apply, but we do not offer visa services.
Trip insurance: Optional. Costs vary and are additional to the trip cost. We strongly recommend that you purchase this insurance to protect your travel investment. Once you reserve your trip, we will send you travel insurance information for consideration, although you are free to use any provider.
---
Cost & Deposit
We are committed to providing exceptional educational value at a reasonable cost. At the time of enrollment, only a deposit of $500 is due. Once we have received it, we will contact you with more details, go over all specifics, answer your questions and collect the balance.

What's included:
✓ Intra-Europe airfare
✓ Intra-Europe airport transfers
✓ 10 hotel nights
✓ 26 meals (10B, 9L, 7D)
✓ Ground transportation
✓ Entrance fees
✓ Expert-level group leader
✓ 8 expert-led lectures
✓ 17 expert-led field trips
✓ Local guides
✓ Taxes and gratuities
Cancellation fees:
61 days or more prior to start date: $500
30-60 days prior to start date: 50%
Fewer than 30 days prior to start date: 100%
What are the benefits:
✓ Unique, enriching and fun experiences
✓ Rare behind-the-scenes access
✓ Direct interaction with top experts
✓ Immersive learning opportunities
✓ Visits to historic and cultural sites
✓ Exciting and well-crafted itinerary
Total cost (double occupancy):
USD 5,850

Expression of Interest
To express interest in participating in this trip, please fill out the form below.
---
More Upcoming Trips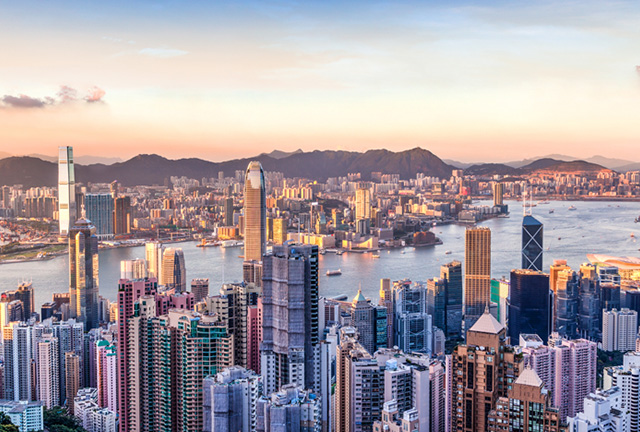 THE PAST AND PRESENT OF U.S. DIPLOMACY IN ASIA
Japan and Hong Kong
March 18–29, 2019
Travel to the most dynamic and booming part of the world and learn how America's security and economic primacy in the Asia-Pacific has affected the region in the last seven decades. Visit spectacular sites and experience local customs and cultures. See how life has changed for local residents over the years and find out what role U.S. diplomacy has played in those changes. Meet current and former officials and hear about their work and the challenges they face. Engage in discussions with American and foreign diplomats.