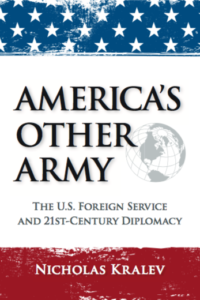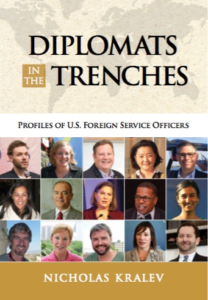 Original Books
in the Diplomacy Field
The academy publishes original works by diplomats and other international affairs experts that make a significant contribution to the study, practice and public understanding of diplomacy.
In considering a book proposal, we ask for an executive summary and several pages from the manuscript. If the book is accepted, the author is assigned a content editor, copy editor and graphic designer.
Books will be available in paperback and e-book formats on Amazon.com, BarnesandNoble.com, other online sellers, as well as in bookstores and libraries around the country. The author receives all royalties from book sales, which are about 40% of the list price for paperback copies sold on Amazon, up to 70% for Kindle e-books, and about 20% for paperback copies sold in bookstores and through other non-Amazon channels.
The entire process from submitting the manuscript to publishing takes between 3 and 6 months. The author pays a flat fee for our services. In addition to editing, design and publishing, we promote the book on social media and send a press release to media organizations.
---
Submit a book inquiry
If you have a manuscript you'd like us to consider for publication or questions about the process, please send us a message using the form below. All fields are mandatory.